By Lee Hutchinson, Ars Technica – September 26, 2012 at 11:30AM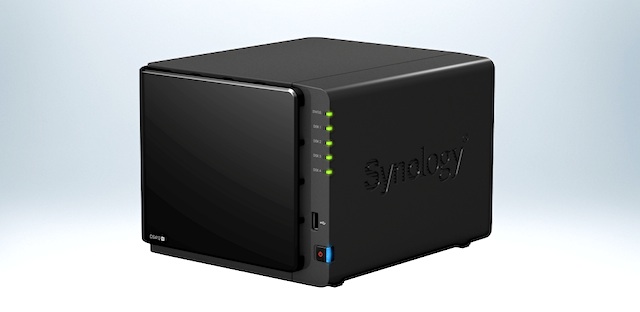 The Synology DS-412+
Synology
Last year, when Ars published our two-part DroboFS review (Part 1, Part 2), one of the requests we kept hearing was for a similar in-depth review of other home-oriented network attached storage (NAS) products, particularly those from Synology. A few months ago, I purchased a Synology DS-412+ to replace my DroboFS (which I have since passed on to my parents) and I've been living with it since.
In with the new
Other contenders in the home NAS space include QNAP, NetGear, and Iomega, but I went with Synology chiefly due to their reputation for performance. The DroboFS was the very definition of "easy to use," but after more than a year the slow read and write speeds just became too much. After scouring forums and reviews to find a replacement, I kept coming back to the then-newly released DS-412+.
Synology breaks down its models across several lines, and each device's intended target market can be divined by dissecting the model designation. Units beginning with an "RS" are "RackStation" models, intended to be mounted in standard data center 19-inch racks; "DS" units are "DiskStation" models, which sit on the floor or on a desk rather than in a rack. The first number after the DS or RS is the maximum number of disk drives the device supports (though reaching that number for some models requires an external expansion bay). The next two digits are the year the model entered production, with all models on sale today having either 11, 12, or 13 (yes, a few models now carry a 13—don't ask). The final character indicates anything special about the model—a "+" if it's a business-class unit with extra oomph, a "j" for entry-level models which prioritize affordability over performance, or a "slim" for units which accept 2.5″ hard disk drives.
Read 79 remaining paragraphs | Comments